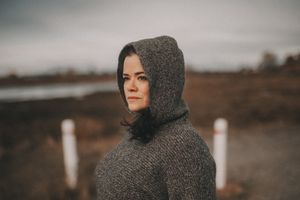 Bio
Grounded in the singer-songwriter tradition, Vancouver musician and producer Piper Cole steps boldly forward into sun-soaked, electronica-tinged landscapes. Hers is a spirited electro-folk expression that possesses the combined force of a classically trained soprano and a down-to-earth contemporary songwriter, multi-instrumentalist and electronic producer. Drawing comparisons to Electronic Folk sensibility of Agnes Obel, Active Child and the experimental songwriting of Kate Bush, the sweet vocals and creative production style are at once bright and haunting, unique and nostalgic with a lyrical message to listen to the call of our true knowing. 
Piper's layered sound reflects her breadth of knowledge and sparkling curiosity by pushing the boundaries of folk into her own unique and experimental blends. Staying true to the intention to create music that expresses all the corners of her psyche, Piper's compositions are resonant, intriguing and self-revealing inviting her listeners to walk alongside through the thickets of this crazy human life. The emotional heart of Piper Cole's music is palpable; there is a sense of true connection and release in the musical intricacies and atmospheric lyricism. "Music brings such colour to life, cradling and nourishing our experiences." she says.  
"Cole brings to bear her masterful capacities as a composer, engineer and producer to work musical magic from a sonic point of view. When married with her darkly sweet vocal performances, often pervaded by scintillating emotion, other times more lilting and inquisitive, and lyrics that strike to the core of an artist successfully struggling to conquer her self-imposed fears of inadequacy and imperfection – listeners are blessed with a truly moving and enriching aural experience." Jim Barber - Music Life Magazine  
2022-2023 will be an exciting period as Piper releases a string of fully self-produced singles beginning with 'Oh Honey' due for release December 2022.